Samsun 2017 - Bowling
| | |
| --- | --- |
| Location: | Samsun, Turkiye |
| Opening Date: | 18 Jul 2017 |
| Closing Date: | 30 Jul 2017 |
| Nations: | 32 |
| Athletes: | 188 |
| Men: | 116 |
| Women: | 72 |
Samsun Deaflympics 2017 Has Ended
31 Jul 2017
23rd Summer Deaflympic Games, which had started on July 18 and brought together more than 3 thousand athletes from 97 countries, has ended with an closing ceremony in Yaşar Doğu Sports Hall on the 30th of July
Deaflympics Torch Arrived to Samsun
04 Jul 2017
The torch of the 23rd Summer Deaflympics has arrived from Lausanne to Samsun, Turkey on July 3, 2017. People of Samsun greeted it in the grand ceremony held with the participation of Youth and Sports Minister Akif Çağatay KILIC in Batı Park.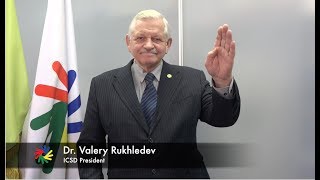 Deaflympics Will Also Be Good For Tourism in Samsun
20 Jun 2017
23rd Deaflympics which will be opened with a magnificent ceremony in Samsun on July 18 and will continue until July 30, will make a great economic contribution to hotel and motel companies in Samsun and many other sectors.
The last event of
07 Jun 2017
The last event of "Olympic Day", which is celebrated worldwide was organized in Samsun, where host 23rd Summer Deaflympics.
Samsun is learning International Sign
14 May 2017
Before 23rd Summer Deaflympics Samsun, a social event was held in a shopping centre on the purpose of taking attention to International Sign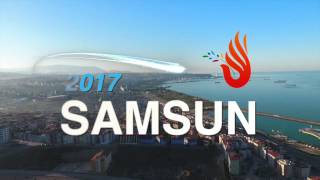 Samsun 2017 Inspection
29 Mar 2017
From February 18 to 22, more than 70 delegates from 34 countries came to Samsun, Turkey to inspect the sports venues and Village of the Deaflympics to ensure that it's ready for the 23rd Summer Deaflympics.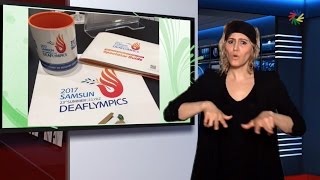 High level Meeting in Samsun
09 Apr 2016
The Meeting of the Organising Committee for the 2017 Samsun Summer Deaflympics was held on 8 April 2016 in Samsun, Turkey.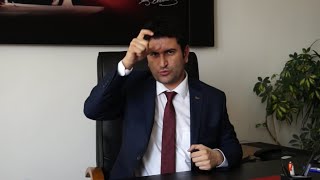 A fast-growing major Black Sea port city with population already over half a million, Samsun has two universities, several hospitals, shopping malls, manufacturing industry and an opera. It also boasts of having numerous sports facilities. The city was a recent host of the 6th Para-Taekwondo World Championship, followed by World Taekwondo Grand Prix series 2.
"Samsun is a sport city," Samsun Governor Ibrahim Sahin was quoted saying. "We are building new sports facilities (in advance for the 2017 Deaflympics)."